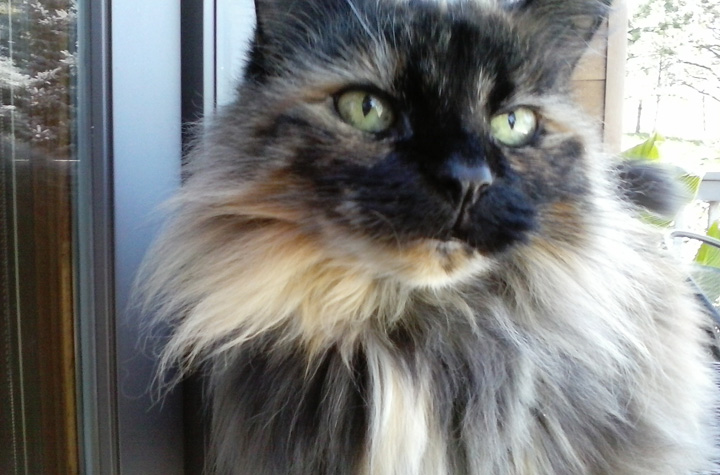 Respect, Compassion and Professionalism
Abbey was our beloved cat whom we lost on 11/02/20. At 17 years old as our journey with her was sadly coming to an end we asked Abbey's longtime veterinarian Dr. James Dye if he could help us in finding cremation services in the area. We were happy to learn that his father, Mr. Bruce Dye provided those services at Trails End Pet Crematory. Dr. Dye explained the process to us and put our minds at ease that our request of wanting her to be cremated alone and not with other pets there was indeed a system to ensure that individual cremation was available and practiced with great care.
When our heartbreaking day arrived as we said our final goodbyes to our beautiful Abbey we had confidence and took comfort in knowing that in our time of grief she was going to be handled with kindness, respect and dignity. The entire process, from Dr. Dye coming to our home on Abbey's final day and then getting her to his father for cremation and returning her to us promptly was handled seamlessly and exactly as promised. We are most thankful in knowing that she was in the safe and caring hands of Bruce on her final journey.
When our Abbey came home in the urn we had chosen it was so beautiful we asked Mr. Dye if he could assist us in getting urns for our parents cremains since the quality was far superior to the ones provided by their respective funeral homes. His answer was yes and he worked diligently with us to meet our specific requests to make sure the urns were perfect. He handled our personal and sensitive needs with respect, compassion and professionalism. Mr. Bruce Dye and his team provide a much needed service in our community and absolutely earns our highest recommendation.
With Gratitude
Dr. Dennis & Debbie Cavanaugh
Fortunate to have Trails End
Smokey was the third St. Bernard Mr. Bruce Dye of Trails End has taken care of for me. In each case he and his employees care and are respectful of your pet and you. They get the required information to keep your pet accurately in their system. Smokey was a 200-pound guy who was no longer able to walk, and we had a blizzard on the way. Dr. Gamby came to the house, and Bruce was waiting at the end of the driveway with snow coming down, waiting to pick him up. In those circumstances, the process could not have gone smoother!
Trails End provides a much needed service professionally and personally at a competitive price. Our community is fortunate to have Trails End.
Bob Hardy